Dear Clients and Partners!
We're pleased to inform you that RoboForex has launched a new version of the Company's website, this time in German. We're in active operation in many countries all over the world and do our best to expand the field of our activity and cover new areas for the convenience of our clients from other countries. In this regard, we continue expanding the list of language versions of our official website. The German version is available at the following address:
Also, this year we're among the participants of the international exhibition, "World of Trading 2015", which is taking place from November 19th to 21st in Frankfurt am Main, Germany. This is an excellent opportunity to communicate with our clients face-to-face, which is very important for innovative and fast-growing company.
The program of "World of Trading 2015" features a trade fair, conferences and seminars, which will be interesting for traders with different skills and experience – from beginners to professionals.
World of Trading is offering:
Huge choice of lectures for free, from more than 50 speakers
Exchange of experiences with professional traders
Getting in contact with the personal trading strategies of worldwide known experts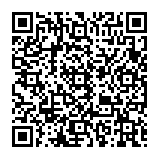 Frankfurt am Main, Germany
November 19th – 21st 2015

More detailed information about the exhibition can be found in "RoboForex exhibitions" section or on the official website of the event.
Sincerely,
RoboForex